Meet Barefoot — a plant-based rug refresher and concentrated spot cleaner, adding to our offer for home.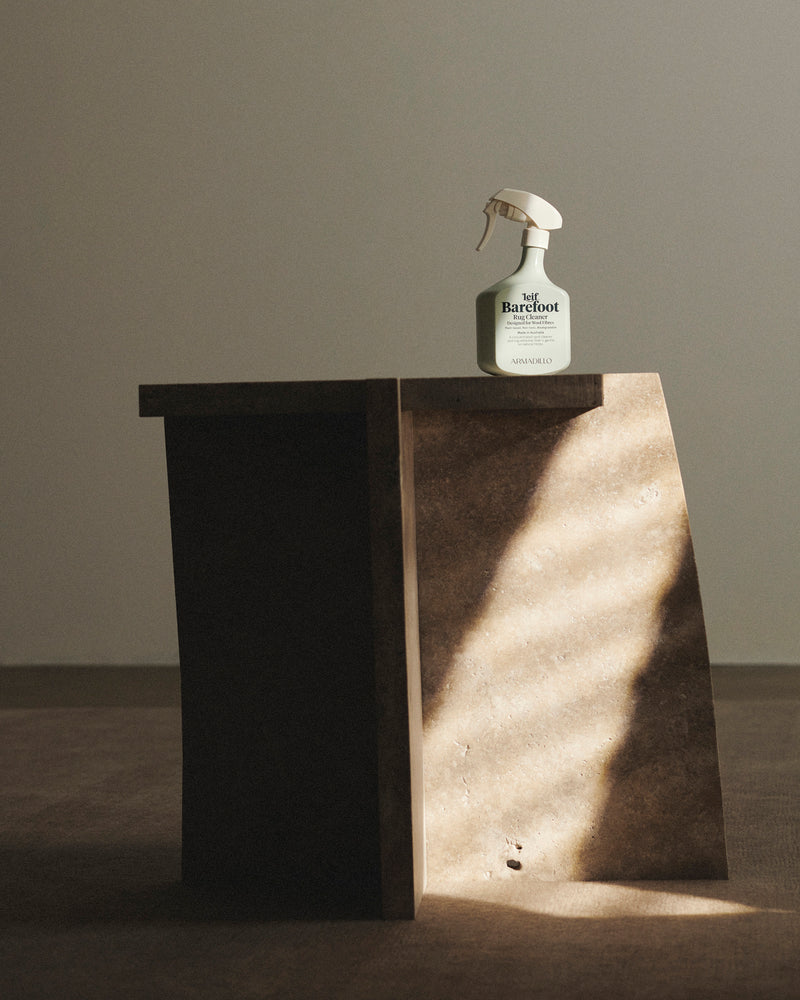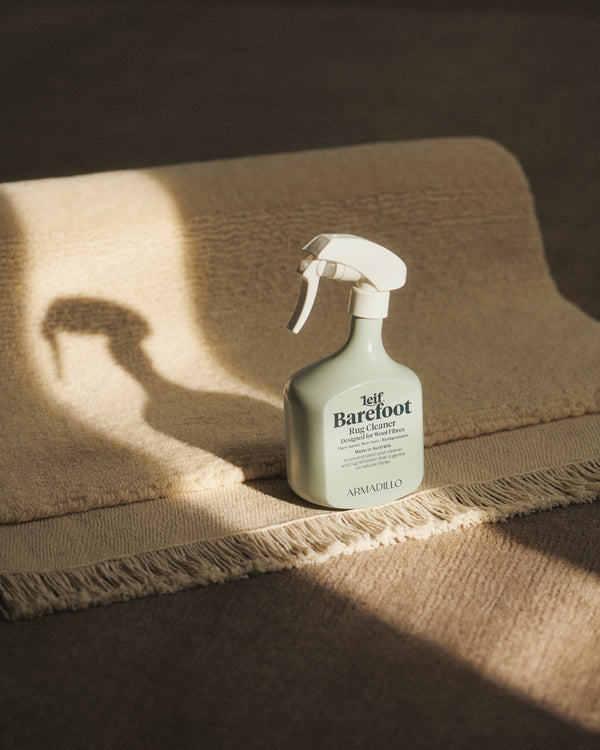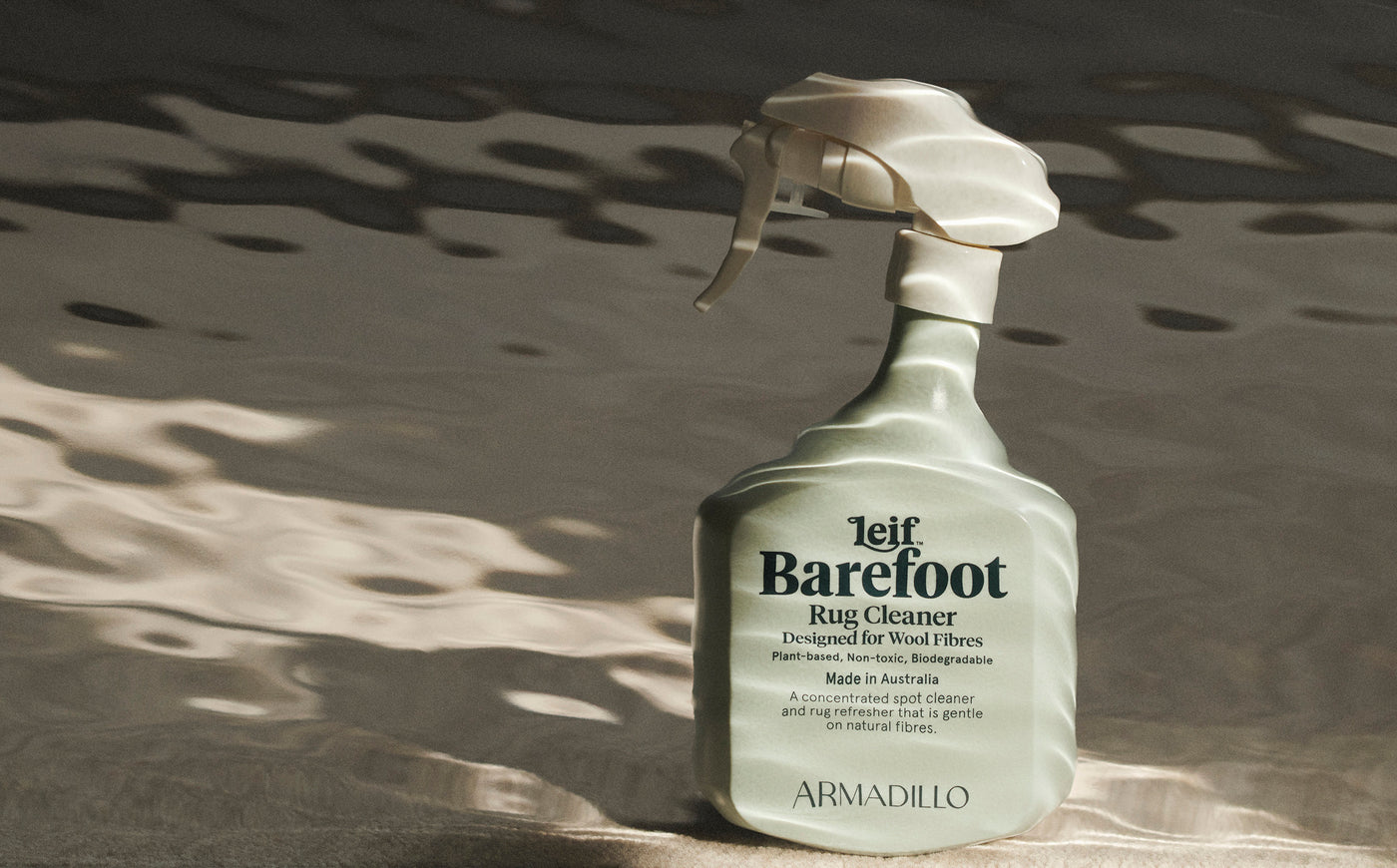 Carefully considered
- Plant-based formula
- Non-toxic
- Biodegradable
- Vegan
- Made in Australia
Gentle on natural fibres
Specifically developed for wool, Barefoot is made in Australia using natural ingredients. Native essential oil of Eucalyptus Blue Mallee delivers a fresh, camphorous aroma that uplifts the senses as it revitalises the rugs underfoot.

Ethanol denat, sodium citrate and coco glycoside work to gently lift grease and stains and reduce oily residues without stripping away natural wool fibres.
Designed by LEIF
An aesthetically pleasing new spray bottle — designed by LEIF and produced from 100% recycled HDPE plastic.
Easy clean
Dab the stained area with a paper towel to remove all moisture. Then, use a cloth and tepid water to moisten the stain, followed with several sprays of Barefoot. Pat the area with a clean cloth until it draws away clean. Repeat if required.
Barefoot adds to our offer for Home.